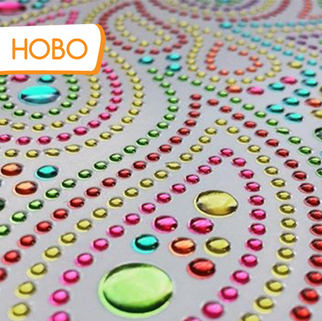 Digital UV varnish - Crystal effect
The Crystal effect adds a colorful and reflective sparkle. It creates a true 3D dimensional effect by applying a multi-layer, receding pyramid-like build-up of polymer to printed projects. The result is an accelerated, high-quality, cost-effective, easy-to-use alternative that eliminates time-consuming and expensive manual labor.
Application: catalogs, brochures, business cards, POS materials, packaging, labels, menus, books, PVC cards, invitations, greeting cards, etc.
Back