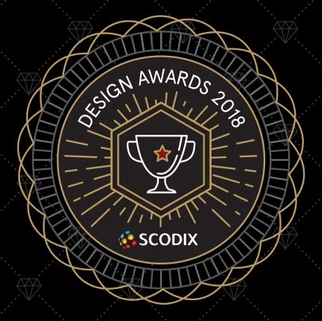 24.01.2019
J Point Plus wins two Scodix Design Awards
The innovative printing solutions of J Point Plus have received another international recognition. The company won 2nd place at the Scodix Design Awards 2018 - an international competition for creative print products with special print enhancements (liquid metal printing and digital UV varnishing). J Point Plus received its two awards in Technology – Special Materials / Media / Outcome category.

2nd Infiniti Artwork - B2 format Infiniti Artwork, enhanced with liquid metal printing with silver foil and digital UV varnishing outlining the landscape details and every curve of the car, transforming it in a truly remarkable piece of print art for the wall.
Honorable mention for The Surfing Bear - a promotional leaflet for 3Print, enhanced with Scodix Foil (gold) and Scodix Cast&Cure for awesome shiny sunglasses, Scodix Foil (silver) for chilly snow effect on the top, and Scodix Sense for realistic cuddly fur.

The Scodix Design Awards 2018 was held for the sixth consecutive year, with print companies from around the world participating with more than 110 applications. With its two awards, J Point Plus has proven once again that it is up to date with the latest trends in the printing industry and can deliver innovative world-class printing solutions.
Back