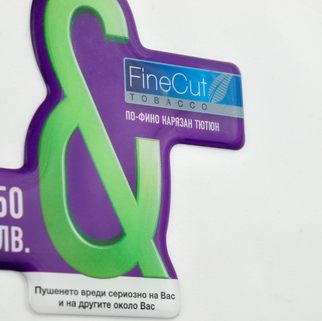 Volume, 3D and flock effects
Depending on individual projects, the print technologies of J Point Plus allow us to produce and print materials with volumetric, 3D and flock effects.

Lenticular printing

It is a technology in which lenticular lenses are used to produce printed images with an illusion of depth, or the ability to change or move as the image is viewed from different angles. Due to the lenticular printing any brochure, showcard or display come "alive". This type of print is most commonnly used for toys production - drawing rulers, stickers, etc.

Volume stickers

Volume stickers are coated with high quality resins and silicone, which is applied on top of standard stickers foil. The volume stickers, besides its attractive appearance, is characterized by exceptional strength and durability. These stickers can be applied on any surface - paper, plastic, wood, metal, etc.

Flock effect

The J Point Plus' special flock effect represents colored moss made from fine synthetic fibers, which are lined as an additional layer over the PVC surface. It is like soft velvet touch, which provokes senses and adds more elegance, luxury and aesthetic finish. Thanks to a large selection of colors and shades of different fibers, the flock effect can imitate on touch powdery snow, grass, velvet, furry, textile and others.
Back