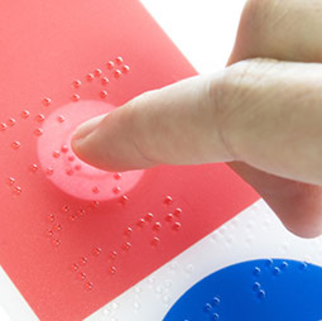 Digital UV varnish - Braille effect
The innovative Braille effect solution is perfect for packages in the pharmaceutical industry in particular. It uses UV inkjet technology to print braille with the proprietary PolySENSE™ polymer in a precise and accurate dot position based on its embedded cameras system.
Ability to create raised braille letters and optic elements
Braille for short runs and VDP applications
Remaining at the same height and never flattening
Paper maintains integrity
Double-sided braille pages can be produced
Application: packaging, business cards, flyers, PVC cards, etc.
Back